ClearChem™ Transparent Self-Declared Claims
ClearChem Program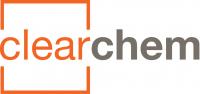 ClearChem Self-Declarations Claims
Berkeley Analytical created the ClearChem™ program to assist companies in making valid self-declarations of compliance of their products to the CDPH Standard Method. ClearChem declarations meet all of the requirements of USGBC LEED v4/4.1 EQ Credit: Low Emitting Materials and are designed to be equivalent to third-party product certification. USGBC recognizes ClearChem as first-party claim pathway for the LEM credit.
The ClearChem program consists of three elements:
The ClearChem Declaration of Product Conformity is a standardized template used by companies to make self-declared, single-attribute claims about the VOC emissions and VOC content of their products. The Self-Declaration communicates information needed by architects and other building professionals for informed product choices.
ClearChem Standard BkA-CC-01 specifies the procedures for making self-declared claims regarding the VOC emissions and VOC content of products used in the construction and finishing of building interiors. Standard BkA-CC-01 follows the guidance of international standard ISO 14021:1999 for self-declared environmental claims and of CDPH Standard Method, Section 8.
The ClearChem Product Registry is an on-line, publicly accessible database where companies can publish their Self-Declarations and make them available to their customers.
Advantages of ClearChem
ClearChem eliminates doubt about product compliance as each ClearChem claim is backed by a ClearChem laboratory test of a representative sample. For a direct product claim, a full compliance test is conducted following the CDPH Standard. Claims also may be made for closely related products. For these extended claims, a screening level test is conducted for a representative sample of each product in a group. A maximum of four extended claims are allowed for each primary claim.
ClearChem provides companies with numerous advantages:
ClearChem helps companies meet customer demands for transparency. ClearChem is a fully transparent program in which companies self-declare compliance of their products against criteria defined in well-recognized standards. Importantly, each declaration is backed by a VOC emission test.
ClearChem delivers the information that customers need. Certificates of conformity created using ClearChem provide architects and other customers with information in a standardized, easy to interpret format.  The Certificates address all of the elements in LEED v4/4.1 EQ Credit: Low Emitting Materials as well as the LEM credits in the other major green building rating systems.
ClearChem leaves companies in control of their brands. There is no involvement of a third-party certification/marketing organization. ClearChem offers companies their own branded web pages where they can publish their product claims.
Participation in ClearChem is free. The program is open to companies that test samples of their products with Berkeley Analytical.
Berkeley Analytical is an official data provider to GIGA's Origin Material Data Hub. All ClearChem Declarations are published to Origin. Here, companies can link their products to their corresponding ClearChem Declarations. Origin is a major database used globally by architects and green building consultants to download product documentation for architectural projects.
Visit the ClearChem™ site and contact us today about how you can use the ClearChem program to market your low-emitting materials and interior building products.