April 18, 2018
Berkeley Analytical is an approved laboratory for Asthma & Allergy Friendly® Program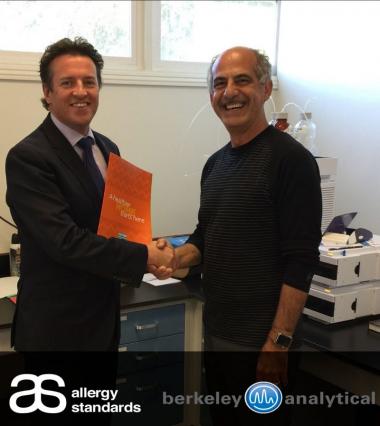 Allergy Standards Ltd. (ASL), the international scientific standards body for Asthma & Allergy Friendly® Certified Products, just announced its partnership with Berkeley Analytical (BkA). BkA is now one of only a few laboratories worldwide that are authorized to test consumer products for this prestigious program. BkA was selected for its extensive experience and expertise in testing of organic chemicals of concern emitted by and contained in a wide variety of products including interior construction products, finishes, furniture, and consumer products. The text of yesterday's press release follows:
Dublin, Ireland, April 17, 2018 (GLOBE NEWSWIRE) -- "Berkeley Analytical are internationally recognized as experts in organic chemical analysis, an area of increasing concern to those suffering from asthma and/or allergies. Our partnership with BkA will facilitate our clients in accessing this expertise as well as proving a world class testing facility for their products" said Dr. John McKeon, CEO of Allergy Standards.
"Allergy Standards Ltd. (ASL), has taken the next step in delivering healthier building materials and products to consumers. The asthma & allergy friendly® label is backed by extensive testing and chemical hazards evaluations using the latest scientific standards and tools. Our partnership with ASL assures rigorous evaluation and builds brand confidence and reliability to manufacturers and consumers alike." said Raja Tannous, Berkeley Analytical cofounder and Laboratory Director.
About Allergy Standards and the Asthma & Allergy Friendly® Certification Program: "The Application of science to solve allergy labelling challenges": Allergy Standards Limited (ASL) is an international certification company that prepares independent standards for testing a wide range of products to determine their suitability for asthmatics and individuals with associated allergies. ASL has devised a series of proprietary testing protocols and suitability specifications for products to meet in order to be eligible for certification as asthma & allergy friendly®. ASL has developed these protocols to identify products that consumers can trust have been subject to rigorous testing to determine their relative suitability for people with asthma and allergies. http://www.allergystandards.com/