Analysis of Tris Flame Retardants in Furniture & Consumer Products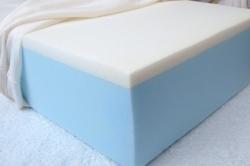 There are concerns about the human health and environmental risks associated with a number of flame-retardant chemicals as well as many regulations impacting these chemicals. Industries involved with cellular materials used as furniture cushions, carpet cushions and consumer products and as building insulation may need to know the chemical content of flame retardants in these materials. These industries include:
Producers of flexible foam, other cushion materials and cellular insulation
Manufacturers of furniture and consumer products such as infant and baby products that buy resilient foam for use in their products
Manufacturers of products made from postindustrial recycled foam such as carpet cushions
Berkeley Analytical analyzes flexible foams, furniture items, fabrics, infant and baby foam cushion products, spray polyurethane foam insulation, and many other products for their content of halogenated Tris flame retardants. Analyses are conducted using U.S. EPA standard methods. If you purchase resilient foams for use in your products, we can help you establish a quality control testing program to monitor your supply chain for compliance with regulations such as:
California SB 1019 Label Law
Vermont Tris Flame Retardant Act 85
Minnesota SF 1215 prohibiting use of four flame retardants in residential furniture and children's products
Flame Retardant Chemicals in Flexible Foam
Until about 2004, the flame retardant of choice for flexible polyurethane foam, the most prevalent material for furniture cushions, was pentabromodiphenyl ether (pentaBDE). California banned the use of pentaBDE in 2003. Subsequently, its use was banned in eight other states and in the EU. Replacements for pentaBDE in furniture foam and infant/baby product foam include:
Tris(1,3-dichloro-2-propyl) phosphate (known as TDCPP, TDCP, or simply Tris; CAS 13674-87-8)
Tris(1-chloro-2-propyl) phosphate (TCPP; CAS 13674-84-5)
Tris(2-chloroethyl) phosphate (TCEP; CAS 115-96-8)
Mixture sold as Firemaster® 550
In 2015, the U.S. EPA released their 'TSCA Work Plan Chemical Problem Formulation and Initial Assessment for Chlorinated Phosphate Ester Cluster Flame Retardants' that targets TDCPP, TCPP and TCEP for full health and environmental risk assessments.
Changes in Furniture Flammability Laws
California TB 117 was administratively changed by the CA Department of Consumer Affairs; Bureau of Electronic and Appliance Repair, Home Furnishings and Thermal Insulation (BEARHFTI). The revised flammability standard, TB 117-2013 established new flammability performance requirements. Instead of an open flame test, the new standard provides methods for smolder resistance to cigarettes of cover fabrics, barrier materials and resilient filling materials for use in upholstered furniture. As stated by the agency, these changes provide greater fire safety protection against smoldering materials, the major ignition source, while reducing or eliminating the need by manufacturers to rely on materials treated with flame retardant chemicals of concern. Additionally, 17 categories of infant and baby products with foam cushions became exempt from the flammability requirements.
Changes in the California furniture flammability laws gave furniture manufacturers more choices regarding the use of flame-retardant chemicals. These changes created ambiguity in the marketplace. In response, California legislation implemented a new product labeling law, SB 1019. This regulation gives consumers information regarding the use of flame retardants in upholstered furniture. Specifically, upholstered furniture manufactured after January 1, 2015 and sold in California is required to identify whether chemical flame-retardants in excess of 1,000 ppm were added to components of the product. The SB 1019 warning takes the form of an on-product label stating whether or not the product contains added flame-retardant chemicals. For compliance, manufacturers are required to maintain clear and specific documentation from their component suppliers.
A significant change in the U.S. National regulations was implemented in December 2020. The U.S. Congress approved the Safer Occupancy Furniture Flammability Act (SOFFA) that was introduced a year earlier. This act was renamed COVID-19 Regulatory Relief and Work from Home Safety Act and instructs the U.S. Consumer Product Safety Commission to establish CATB 117-2013 as the national standard for all upholstered furniture sold in the U.S.. BIFMA, the American Home Furnishings Alliance (AHFA), and a broad coalition of advocates worked over a number of years to bring about this change which protects against fires caused by smoldering sources such as cigarettes while eliminating many chemicals of concern from upholstered furniture.
California Proposition 65
The furniture industry also is impacted by another California law. A number of manufacturers that use flexible foam in their furniture and infant/baby products along with the distributors and retailers of these products received legal notices under California Proposition 65, The Safe Drinking Water and Toxic Enforcement Act of 1986. CA Prop 65 lists chemicals that are known to the State to cause cancer or reproductive toxicity. Prop 65 is a labeling law administered by the California Department of Justice that requires businesses to notify consumers in California about the presence of listed chemicals in the products they purchase if there are significant exposure risks of cancer, birth defects or other reproductive harm. Two halogenated flame retardants commonly used in polyurethane foam furniture cushions, TDCPP and TCEP, are on the Prop 65 list of carcinogens. A number of legal complaints regarding alleged violations of the Prop 65 law with respect to both TDCPP and TCEP were filed against furniture and product manufacturers and their consumer supply chains. The recent changes in the furniture flammability laws should significantly reduce the use of these chemicals in the furniture. The recent reduction in the number of Prop 65 legal notices for TDCPP and TCEP violations is a likely indication of these changes.
Vermont Tris Flame Retardant Act 85
At least five states have introduced legislation to restrict the use of TDCPP and TCEP in children's articles and upholstered furniture. In June 2013, Vermont became the first state to enact this legislation. The Vermont Tris Flame Retardant Act 85 prohibits, as of January 1, 2014, retailers and all other persons and organizations from selling, offering to sell, or distributing any children's product or residential upholstered furniture that contains a concentration of TCEP or TDCPP greater than 0.1% by weight (1,000 ppm) in any product component. As of July 1, 2013, a manufacturer of a product that contains TCEP or TDCPP and that is prohibited under this law shall notify persons that sell the manufacturer's product regarding the requirements of the law. Additionally, a manufacturer is prohibited from replacing a restricted flame retardant with a chemical that is classified as known or reasonably anticipated to be a human carcinogen, reproductive toxin, neurotoxin, or endocrine disruptor. The law also provides for the possibility of adding TCPP to the list of restricted tris flame retardants.
Minnesota SF 1215
Minnesota SF 1215 'Prohibiting the Use of Certain Flame-Retardant Chemicals in Certain Products' was signed into law in 2015. The law places restrictions on the use of four halogenated flame-retardant chemicals in products for children under age 12 and upholstered residential furniture. The restricted flame retardants are;
Decabromodiphenyl ether (DecaBDE, CAS 1163-19-5)
Hexabromocyclodecane (HBCDD, CAS 25637-99-4)
Tris(2-chloroethyl) phosphate (TCEP, CAS 115-96-8)
Tris(1,3-dichloro-2-propyl) phosphate (TDCPP, CAS 13674-87-8)
The concentration limit for each flame retardant is ≤1,000 ppm. Manufacturers are prohibited from replacing restricted flame retardants with chemicals that are carcinogenic, mutagenic and reproductive toxicants (CMR), are endocrine disruptors, cause damage to nervous and immune systems, or have developmental effects on a fetus or child. The enforcement date was July 2018 for manufacturers and wholesalers and July 2019 for retailers.